Whare-Tū-taua and Mau Rakau
Using the different tools of Tū, Nga Pou teaches basic hand eye coordination, speed, agility, distance management, discipline and strength conditioning using traditional methods and ideas associated with the martial elements of Māori culture.   
   
In Māori belief the Patron God of martial exploits is Tū a war god, along with other such localized gods like Rongomai, Maru and Uenuku. Like the leaves on a tree, they have many aspects, colors, shapes and forms that represent particular facets of human existence. In ancient times the Whare-Tū-taua (house of martial studies) was used to train young girls and boys in the aspects of war. These days it is used to train, refine and condition the physical body and its health, Mau Rakau is one particular element of Wharetutaua training, specifically the using of weapons in particular. 
Classes and School Programs
About the Teacher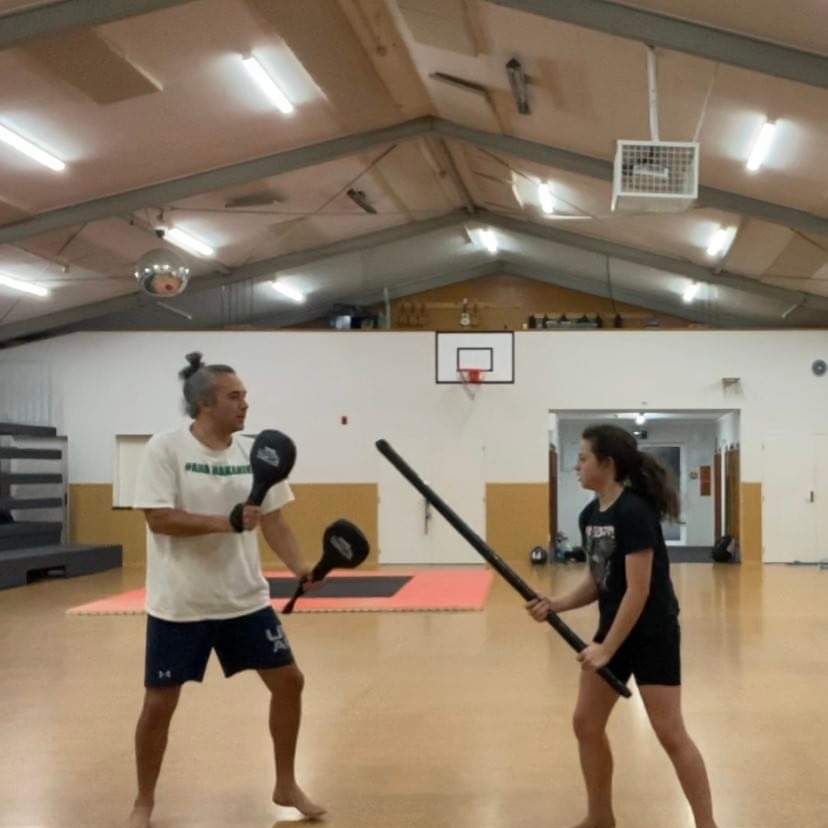 Te Reiroa Sellars
Te Reiroa Sellars has whakapapa connections to Ngati Pukenga,Ngai te rangi, Ngati Rangiwewehi and Ngati Whakaue. He began his study of Mau Rakau at the age of 8, and trained traditionally in the practices of his family lineage as well as informally under many other instructors from both the Mataatua and Te Arawa confederations of tribes. 

Te Reiroa brings his experience as an instructor and practitioner to the wider community with the intent of presenting Mau Rakau and culture in an accessible and affordable way. 

A story teller and taonga puoro (Maori traditional instrument) player, Te Reiroa draws on his rich cultural heritage and unbroken line of tradition to educate and inspire.